Get started
You haven't played Coin Master yet? Well, its about time to start your journey. The game is pretty much fun. We highly recommend you to check out our guide, tips and tricks for the game before starting. They will definitely help you a lot. Its important to know all the tips and tricks before getting into the game. In the end they will save you lots of time and money. Don't forget to take a look on our link list for the game, which we update every single day.
Download the official game
iOS
Android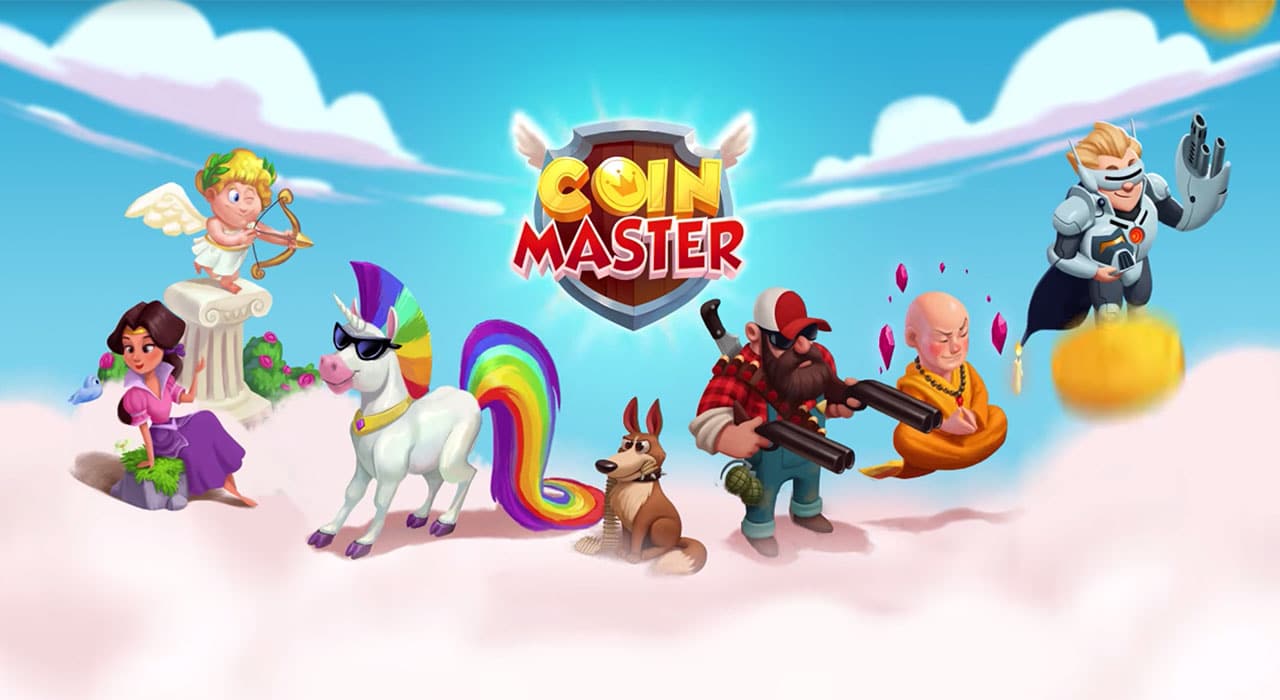 Description of the game
"Join your Facebook friends and millions of players around the world in attacks, spins and raids to build your viking village to the top!
Do you have what it takes to be the next Coin Master? Can you travel through time and magical lands to battle it out to be the best Pirate, Hippie, King, Warrior or VIKING of them of all!
Spin to earn your loot
Spin the wheel to fall on your fortune, be it attack time, loot, shields or raids. Win your loot by landing on coins or gold sacks so you can build strong villages through the game and move up in levels. Win shields to guard your village from other vikings trying to attack you. Become the Coin Master with the strongest village and the most loot!
Attack and Raid fellow vikings!
Earning coins through the slot machine isn't the only way to get loot, you can steal it too! Attack or raid friend and foe to save enough loot to build your village. No need to break the piggy bank! Fight back and come out victorious against your enemies. Boom! Take revenge on those who have attacked your village and take whats rightfully yours! Bring your Coin Dozer and get rich again! You never know what treasures you can find in someone else's village!
Collect all the Cards!
It's not always about the loot, it's about the treasure too! Collect cards to complete sets and move on to the next village. With every village you conquer your wins will be greater
Play with friends!
Trade your cards with our online community to collect them all! Join our fast growing interactive Facebook community to meet new viking friends, earn big rewards, and trade treasures!
★ Battle your way to be the next Coin Master with your friends by your side.
★ Join in millions of players worldwide!
★ Coin Master is free on all devices with in-app purchases.
Follow Coin Master on Facebook for exclusive offers and bonuses!
Facebook: www.facebook.com/coinmaster"
Source: https://play.google.com/store/apps/details?id=com.moonactive.coinmaster&hl=en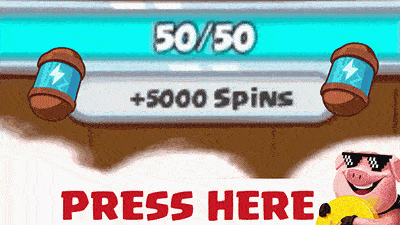 About the game
Coin Master is a popular mobile game that was first released in 2016 by Israeli studio Moon Active. The game is available for both iOS and Android devices and can be downloaded for free from the App Store or Google Play.
In Coin Master, players build and upgrade their own village by spinning a virtual slot machine to earn coins. These coins can be used to buy new buildings, decorations, and upgrades for the village. The game also includes a multiplayer aspect, where players can attack and raid other players' villages to steal their coins.
The objective of the game is to become the ultimate Coin Master by having the most coins and the most advanced village. Players start with a basic village and must work their way up by earning coins through the slot machine, completing quests, and raiding other players' villages. As they progress, they unlock new levels, new villages, and new challenges.
One of the unique features of Coin Master is its social aspect. Players can connect their game account to their Facebook account and invite friends to play. This allows players to send and receive gifts, trade cards, and help each other in various ways. There are also in-game events that encourage players to work together to achieve a common goal, such as completing a certain number of raids or spins.
Coin Master also includes a card collection aspect, where players can collect cards featuring characters, pets, and objects from the game. These cards can be traded with other players or used to unlock bonuses and special features. Completing card collections can also earn players extra coins and other rewards.
In order to keep players engaged, Coin Master offers daily bonuses, free spins, and other rewards. There are also frequent updates and new features added to the game, such as new villages to explore and new challenges to overcome.
Overall, Coin Master is a fun and addictive mobile game that combines slot machine gameplay with village-building and social interaction. Its simple but engaging gameplay, social features, and frequent updates make it a popular choice for casual gamers looking for a quick and entertaining distraction.
Download a Coin Master hack apk?
Using a Coin Master hack apk, which is an unofficial and unauthorized version of the game, may pose several risks and consequences, such as:
Security risks: Downloading and installing a hack apk from an unknown source may expose your device to viruses, malware, or other security threats.
Account suspension: Using hacks or cheats in Coin Master may violate the game's terms of service and result in the suspension or termination of your account.
Unfair advantage: Hacking the game may give you an unfair advantage over other players, which can ruin the spirit of fair competition and sportsmanship.
Moreover, it is important to note that any Coin Master hack apk claiming to provide unlimited coins, spins, or other rewards is likely to be a scam or a fake. The only legitimate way to earn coins and spins in Coin Master is by playing the game and completing quests, raids, and spins.
Therefore, it is strongly advised to avoid using Coin Master hack apk or any other unauthorized method that may compromise the integrity and enjoyment of the game.